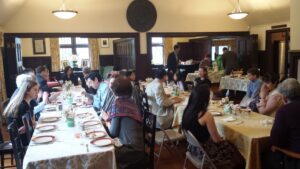 The First Church in Chestnut Hill is a Unitarian congregation in the Christian tradition, with a congregational polity and its own prayer book derived from the Anglican service of morning prayer. Our service is rich and meaningful, yet simple, in the New England tradition. Our small congregation is thoughtful and intellectually curious, and our discussions together range over all aspects of a spiritual approach to life in an increasingly complex and diverse world.
Our History
The First Church in Chestnut Hill was gathered at the Chestnut Hill Chapel in 1861 (the original building is now the library of the Chestnut Hill School) when the area along nearby Hammond Street was mostly fields and orchards. In 1910, the cornerstone of the present church building was laid.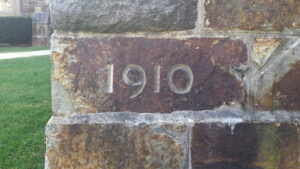 A year later, the First Church in Chestnut Hill was dedicated as a "free church to which all are welcome." It has been a member of the Unitarian Universalist Association since it was founded in 1961, and of the Council of Christian Churches in the UUA since its founding in 1984. Read our full history here.
Meet our family by clicking below: